Sleeping baby!
Sounds wonderful doesn't it? Sleeping like a baby!
It's what most parents yearn for nowadays, a baby that sleeps in between feeds and at night. The little rosy faced sleeping cherub of our dreams.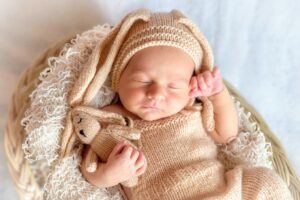 I don't recall people discussing a baby's lack of sleep when I had mine just over 40 years ago. Was it a problem then? I am sure it was for some, actually I know it was for the odd one or two.
Another mother I spoke to when my daughter was in primary school told me her daughter didn't sleep at night as a small child. She did get up with her in the night and let her play though. She was rewarded for  disrupting her mothers sleep so there was no incentive to stop, especially as it meant she had her mother's total attention and didn't have to share with her older sibling.
It does seem as though it is a much bigger  problem than it used to be. Mine slept between feeds and my eldest went right through the night from the time I brought her home. The second one didn't go through until she was 10 weeks old, which at the time I thought was awful and far too long.
Most babies, I discovered later, took much longer.
It does seem that things have changed a lot in 40 years. But why have they and what is so different?
What has changed?
The way we have babies has changed.
Back then, you knew your midwife and health visitor, you built a rapport with them or most women did. In the main, you saw the same midwife throughout your pregnancy. Less anxiety, especially for a first time mother.
Most families lived closer so you had support, could ask questions that bothered you, in between midwife visits. Often there was mum and grandmother too if you were lucky. Always ready with a helping hand.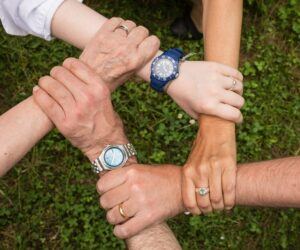 I wasn't that lucky, I lost my paternal grandmother at 10, mother at 18 and my father, maternal grandmother and Aunt lived away.
I had however, had experience with babies and children, which really helped.
I think the biggest difference though, between then and now is the medical care. If you had your baby in hospital, the minimum stay was 48 hours after birth, many stayed longer and after a caesarean you stayed 10 days, it was mandatory.
So you not only had the time for recovery and precious sleep but by the time you left the baby was already in a routine of four hourly feeds. He/she was used to noise with the constant clatter of trolleys and the general hub bub of a ward and could sleep through it all.
The trouble was, as the population increased, this put more strain on the resources and slowly but surely the resources were cut back per individual. These days most mothers are lucky to stay a few hours after birth.
When I had my children, the hospital supplied everything, all you took was clothing to take the baby home in. Nowadays you have to supply everything yourself. It's understandable but very sad too.
Routine. Good or Not?
This shows that most babies were already either in or beginning to settle into a routine before leaving hospital. The mother was more rested after giving birth and having had assistance on bathing, feeding and changing the baby was much more confident and ready to continue at home.
When you arrive home exhausted so soon after the birth, all you want to do is rest but then suddenly you have this major responsibility, who can scream endlessly unless you immediately satisfy every demand. Which is fine, if only you knew what the individual cries meant.
I always found that a routine was the key to a happy baby and child. Many adults are comforted by a regular routine. Children and babies feel safer and more secure with a regular routine, so it makes sense they would settle more easily following a regular bedtime routine.
I don't think it matters what type of routine it is as long as it's soothing and calming and much the same each evening.  A bath or wash, changing baby into night clothing and use a more absorbent nappy, cuddles and a last feed all help.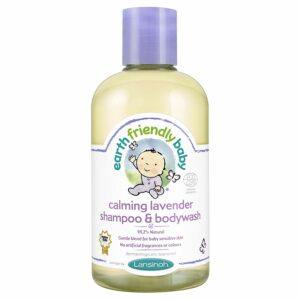 A lot of people say they find lavender body wash and shampoo relaxing and  consider it an integral part of the nightly routine.
This is made from an organic blend of botanicals for your baby's sensitive skin . The luxurious formulation with Organic Lavender to calm and relax is perfect for a bedtime wash . And the easy-pour bottle is fun and great value for money.
Here is another baby body wash and shampoo.

This one has chamomile and lavender, both calming ingredients.
Hypoallergenic and created with botanicals and essential oils, it states 'no Chemicals, Parabens, SLS, Glutens'.
Nothing harsh to upset a baby's delicate skin.
There are of course many more body washes for baby's with natural ingredients and no harsh chemicals, like both of these. But these are a good starting point. The top one was chosen as I have used that on my grandson, my daughter has always used it. Then second was selected for having similar properties so would also be kind and gentle on a baby's soft skin.
The NHS website states that bathing a baby 2 or 3 times a week is fine but you can bath nightly if you prefer and the baby enjoys it.
Sleep Assistance for babies.
Although these are really for the parents so they get some sleep too.
Just had to add this New, Innovative and Award winning product.
Rockit
portable baby rocker

How wonderful is this? It attaches to all manner of prams and pushchairs and is safe from birth.
Constantly rocking a baby or small child can be exhausting, especially if they are crying, which is stressful in itself.
This has a quiet motor and rocks in 30 minute  cycles and best of all has a battery life of up to 60 Hours. And it's shower proof too.
A great gift for new parents.
A pod that will fit your child up to 36 months, depending on growth rate of course.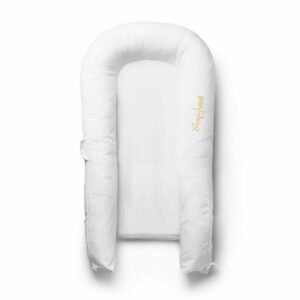 These give your baby a sense of security, keeping them snug and cosy.
Ideal to take with you on your travels so baby settles more easily with their own little bit of home. Spare covers are available.
Babies do generally settle more easily with familiar things around them,
My daughter had one of these and said it really helped the baby to settle for sleep.
The next one is super cute but supplies sound to soothe your baby. With Womb or a heart beat sounds, there are also white and pink noise sounds plus Rainfall,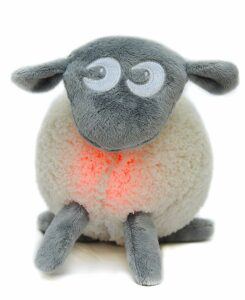 Harp Melody Music and Vacuum Cleaner sounds.
The sounds coupled with the soft light helps to soothe your baby and possibly you,
gently into sleep.
The timer will switch Ewan off automatically once set, a very useful  feature.  Small enough to take on any travels, as a part of the nighttime routine, Ewan will give a comforting familiarity to help settle your baby more easily.
The heart beat definitely makes you want to fall asleep,  I dozed off once or twice myself listening to it.
 I was having a look to see what else I could find to assist you in the search for aiding your baby to sleep.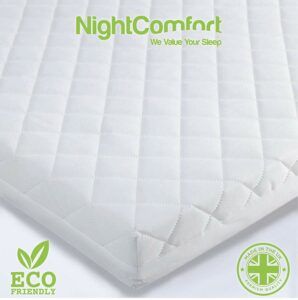 I discovered this 100% organic cot/cot bed mattress.
It is a best seller on Amazon and is hypo-allergenic with a zip up quilted cover for extra comfort.
120 x 60 x 13 cm Full Cot Bed Mattress.
Looking at a variety of cot mattresses this one is one of the thicker/deeper mattresses available. I have seen depths of 7, 10 and 13 cm but so far nothing thicker than 13 cm.
Ask among friends and family who already have children what they would recommend and why. This will give a bigger selection and help you to make an informed choice.
———————————————-
I hope you found this post helpful, if so please share.
If you have any questions, please don't hesitate to ask.