I went looking for blogs with baby safety tips for parents.
Why?
Because this tiny scrap of humanity you have nurtured and grown for 9 months is very precious and relies on you completely to survive.
Because when it comes to your child's safety you can never have too many tips, suggestions and good ideas.
You take on board those tips you find useful and discard those you don't, just the same as any other information that comes your way.
I liked this blog post, some of the tips were sheer genius, some not and some made me laugh. The blog itself it interesting and varied. The picture was one I spotted on Pinterest, it seemed like a good idea and eco friendly so I looked further and found the blog.
They were also great ideas for those on a budget or those who just cannot see the point in spending too much more when you also feel as though you will soon be surpassing the national debt in costs already.
The post was from March 2017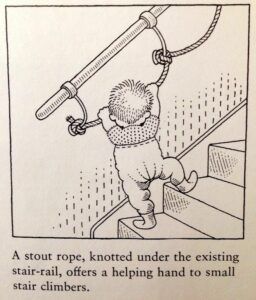 As a parent, I take whatever parenting advice I can find. Yeah, we are really exhausted all of the time, but the main concern in our lives is that our children are safe and happy. One thing you learn when your child begins to walk around for the first time is that just about anything can be dangerous. A cabinet door that isn't completely closed, the faucet in your bathtub, or even that surge protector under your computer desk can be hazardous to your kiddo. There are a surprising number of simple things you can do to protect your children even more than you already do.
Here are 22 genius hacks to make your child a little safer. Check out the blog to find out what they are.
Lovely blog with lots of good safety posts for parents of babies and children. They also have a checklist you can download.  Knowledge is power, as they say. The more you learn, the more possible it is to make informed choices that are right for you.
This post is all about basic commonsense in regard to safety. If you are new to the parenting game it is tough to know what to do for the best at times.
Top 5 Tips to Protect Your Baby
A firm mattress and fitted sheet are all you need for your baby's crib. Remove blankets and toys.

Learn to use your child's car seat the right way. 

Make sure you have both a working smoke alarm and a carbon monoxide alarm on every level of your home, and in all sleeping areas. Test the alarms to make sure they work.

Place your baby's crib and other furniture away from windows and blinds. Your baby is safer without any strings or cords within reach.

Set your water heater to 120 F to avoid scalds.
    3)
This site has tips to keep children of all ages safe in just about any situation you can think of.  These particular ones cover different rooms in the home and the home overall. Definitely worth a read.
    *Safety in the Nursery:
When purchasing a crib—or any furniture for your little one—be sure it adheres to federal safety standards. In the case of a crib, the space between slats should be no more than 2 3/8 inches wide. To reduce the risk of SIDS or suffocation, keep bedding, pillows, and stuffed animals out of the sleeping area, and put your child to sleep on his or her back on a flat, firm mattress.
Babies are squirmy—especially when they shouldn't be. To reduce the risk of falls, purchase a changing table with a built-in safety strap. And never, ever leave your child lying on the table unattended.
   *In the Kitchen:
Long before your child starts crawling, ensure little hands can't pull on an oven door by installing an appliance lock. Stove knob covers will also keep your baby from fiddling with burners.
Never leave pet food lying around. Dog and cat kibble can pose a choking hazard to infants and toddlers.
If you store cleaning products under your sink, or in any other low-lying cabinets or drawers, consider relocating them to a closet shelf way out of Baby's reach. If that isn't an option, install cabinet locks to prevent your child from gaining access.
The National Health Service website is, of course, very comprehensive in it's wealth of  information on baby safety tips. Some of it may be out of date though, so always double check anything important. I say this because the website below this one in this article, says there are 1 million accidents with children needing to visit hospital, just from accidents in the home.
Each year 40,000 under-5s are admitted to hospital following accidents, and many of these accidents are preventable.
Choking
Food is the most common thing for babies and toddlers to choke on. Young children may also put small objects in their mouths that could cause choking.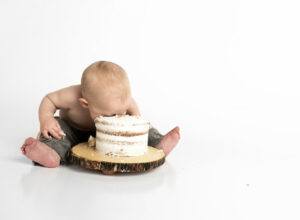 If you give your baby a bottle, always hold the bottle and your baby while they're feeding.
Keep small objects, such as buttons, coins and small toy parts, out of your baby's reach.
Once your baby has started on solid food, always cut it up into small pieces. Babies can choke on something as small as a grape (these should be cut lengthways). Raw jelly cubes can be a choking hazard. If you're making jelly, make sure you always follow the manufacturers' instructions.
Do not give young children hard foods, such as boiled sweets or whole nuts.
Keep small, silver button batteries well away from small children. As well as being a choking hazard, they can cause severe internal burns if swallowed.
Stay with your child when they're eating. Encourage them to sit still while they eat, as running around while eating could make them choke.
Keep toys designed for older children away from babies and toddlers, as they may have small parts.
The above paragraph is just one section of their baby safety tips and that's on choking. There are also comprehensive sections for Strangulation, Suffocation, Falls and Crawling. It's definitely worth checking out in case there is something there that you haven't thought of.
Many of these are commonsense but if you haven't been around babies much many won't occur to you.
This website looks interesting with lots of information and free apps you can download for pregnancy and baby development. Which is good but always remember you are a unique individual and so is your baby. Babies development happens at different rates and won't always fit an app's step by step.
What are the biggest risks in the home?
The arrival of a baby means you need to look at your home in a whole new light. Babies and young children are naturally curious and you will need to assess your home for lurking dangers.
In the UK, more than one million children are taken to hospital after being involved in an accident in the home every year. Those most at risk from a home accident are children under five years old.
Drowning and suffocation are the main causes of fatal accidents for children aged under four, while falls account for most non-fatal accidents. Fire also poses a significant risk to children under the age of 11.
Don't wait until disaster strikes before you think about safety. With careful planning and a little equipment, you'll be prepared for when your baby is ready to explore.
Conclusion.
There are so many websites out there with great baby safety tips and not all get updated very frequently.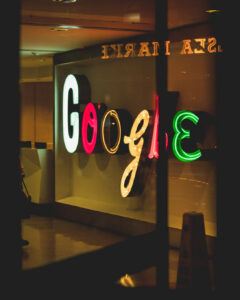 It's hard to assess how up to date the information is when there isn't a date on a post.
Another good point to remember is that the internet and google are not infallible. All information on any site is only as good as the person that put it in. If they were less attentive on a particular day and put an apostrophe, comma or full stop in the wrong place it can change the whole meaning of a sentence.
I know this because I had to point it out to someone with a young child who was obsessive about checking everything on google. It did make them stop and think and realise what they were doing.
Your first stop should be either of your families, parents, grandparents etc. Their information could well be useful if you stop to listen, rather than dismiss them out of hand because they are an older generation. Then of course siblings with children and friends too can be useful sources of information.  Ask them all and meld the information into something usable for you.
In this age of information there will always be conflicting views, including from professionals. You just need to remember that you spend the most time with your baby and you know his/her needs the best.
---
Did you enjoy this blog post and find it useful? If so please share for others to enjoy.
Questions and comments are welcome.
Thank you for visiting, please come back soon.